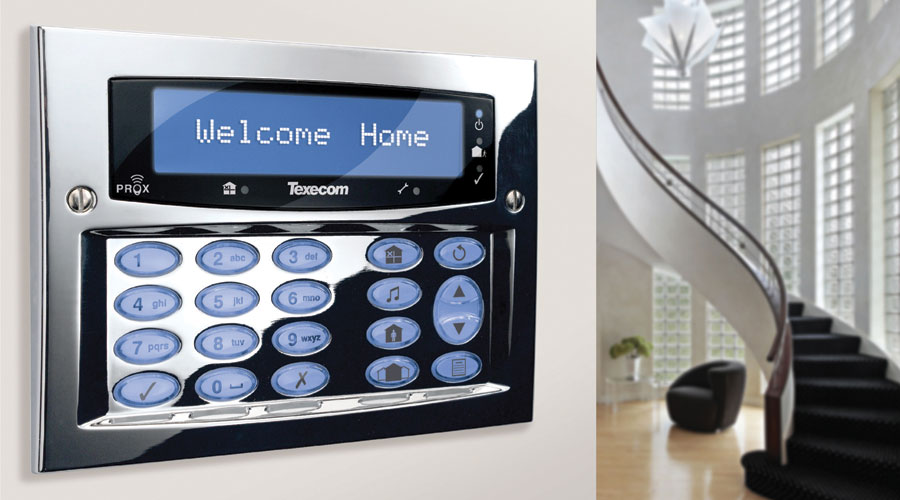 84% of burglars will avoid a property

with an Intruder Alarm
Why run the risk of losing both sentimental and expensive possessions when you could highly reduce the chances of being burgled with an intruder alarm system.

Research being carried out by the British Industry (BSIA) found that the majority of residential burglars avoided properties with burglar alarms entirely.
Installing quality security equipment is an investment in the safety security of your home or business. Reducing the risk of your premises being the victim of crime and will bring considerable peace of mind whilst protecting you and your family or colleagues.

With a choice of system from the leading manufacturers,
Pyronix, Texecom and Risco.
Search Fire and Security's intruder alarms are professionally designed and installed to suit your lifestyle and needs. We install both wired and wireless systems that provide great features, flexibility and are extremely easy to use. You can have multiple codes for family, friends and key holders which lets you control who can enter your home or business and control your security system.

The use of fobs is also another way of setting your system, fantastic for the young, elderly and anyone who doesn't want the hassle of using codes to set/unset their system.
All of the systems we install can be remotely controlled via an app using a smart phone or tablet, for convenience when you're not able to be on site.
A typical domestic alarm system consists of:

Contact on all final entry/exit doors




Movement sensor in all ground floor rooms and one on any landings

Shock devices on any windows exiting onto a flat roof

Internal sounder at high level

External sounder with LED's on front elevation

Dummy sounder on rear elevation

Control panel with back up battery in case of a mains fail located in a suitable cupboard

Keypad to set/unset system adjacent any entry/exit doors
A typical commercial alarm system includes:

Contact on any final entry/exit doors




Movement sensors in all rooms with outside access

Internal sounders throughout the building

External sounders where required

Keypads or tag readers to set/unset system near entry/exit doors

Control panel with back up battery in case of a mains fail

Monitoring device on IP/GSM to alert alarm receiving centre
FOR A FREE NO OBLIGATION SURVEY

We cover a 25 mile radius from High Wycombe, Buckinghamshire.